ICBMB 2015
International Conference on Biochemistry and Molecular Biology
22-23 April 2015, Paris, France
You can submit an abstract by sending it to adeo.office@gmail.com as an attachment.
In the subject, please write "ICBMB 2015 Abstract".
Conference starts on the 22 April in the David Weill room
Address: 17 Boulevard Jourdan, 75014 Paris, France
Conference Proceedings
Conference program
Instructions for Presenters
Oral Presenters
Please send your PowerPoint presentation to us until 10 of April
Please also bring your USB stick with your presentation.
Presentation should last 10-15 minutes
Absolute minimum size of character should be 1/60th of the screen width (18 point character setting for 'On screen show' page setup). We generally recommend 28pt for text and 40pt for titles and headings.
Poster Presenters
Posters can be printed or be in E-Format.
Printed posters should be in size A1 or A2 and presenters will fix them between 10:00-11:00 on the 22 of April.
Optionally you can apply for E-Poster presentation. In this case you should prepare your presentation as a PowerPoint slide, and you will have 5 minutes to introduce your poster orally.
If you wish to have this type of presentation, please send an email to adeo.office@gmail.com.
Number of E-Poster presentations is limited.
Previous Conference ICBMB 2014 in Vienna, Austria
Welcome to the official website of the 2015 International Conference on Biochemistry and Molecular Biology.
ICBMB 2015, is to bring together innovative academics and industrial experts in the field of Biochemistry and Molecular Biology to a common forum.
The aim of the conference is to promote research in the field of Biochemistry and Molecular Biology. Another goal is to facilitate exchange of new ideas in these fields and to create a dialogue between scientists and practitioners.
Please submit your abstract and it will be reviewed by the editors of the International Scientific Journal and independent reviewers.
All of the selected abstracts will be published in the proceedings of the conference
Selected papers are eligible for publication in the Journal of Medical & Biological Sciences.
The papers will have to go through the reviewing process again
Please submit your abstract until 20 January 2015.
The conference will take place in Cité Internationale Universitaire de Paris, in a beautiful complex situated near the green park Montsouris in the upscale neghbourhood Montparnasse.
Meeting hall will be equipped with the projector and computer, so that participants could make PowerPoint presentations.
Paris is one of the most beautiful cities in Europe. It is famous for the Eiffel Tower, the Louvre, and the Notre Dame cathedral.
You can submit an abstract by sending it to adeo.office@gmail.com as an attachment. In the subject, please, write Biochemistry and Molecular Biology abstract.
There are two types of presentations: oral and poster.
You can also participate as a listener without submitting the paper.
After you have paid the registration fees you will receive the official invitation letter.
Please note, that the number of participants is limited, so we highly recommend early registration.
You can download the template for the full paper here
All authors whose abstracts were accepted for presentation at the conference are eligible for publication in the International Scientific Journal
However the full papers must meet the guidelines for manuscripts. Guidelines
* All corrections and remarks concerning the proceedings will be accepted within 2 weeks after publication on the website. After that no changes will be permitted.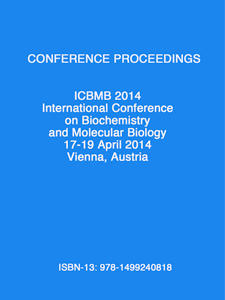 You can download the proceedings here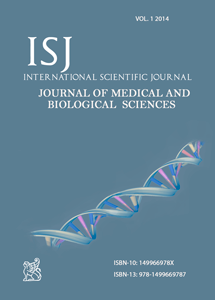 Journal of Medical and Biological Sciences is available at Amazon